Reading to young children is essential to their mental development. Our Talking Flash Cards use the revolutionary Montessori Method to give your child all the benefits of being read to while also building manual dexterity and independent curiosity, with or without your direct guidance. 

Research has shown that early reading can have significant lifetime benefits for children, including improved academic performance, stronger language skills, and better social-emotional well-being, according to the National Institute of Child Health and Human Development.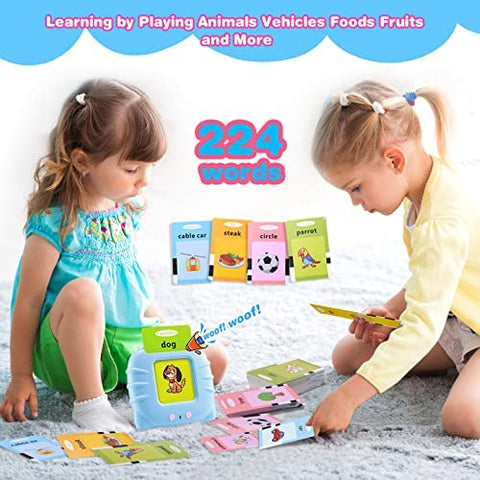 That's where the BrainBoost Talking Flash Cards come in. Our flash cards use the proven Montessori method to make learning fun and interactive for your child while promoting early reading skills. With 112 double-sided flash cards covering 12 subjects, including shapes, colors, animals, daily necessities, transports, food, fruits, vegetables, costumes, nature, persons & jobs, our flash cards are designed to make learning engaging for kids aged 2 years and up.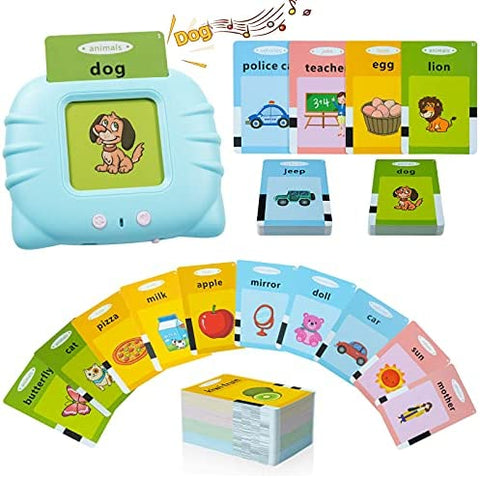 The card reader pronounces the word on the card, and for animal or transport cards, the card reader plays real sounds, bringing the learning experience to life. The repeat button allows your child to hear the pronunciation and sound effect again and again, helping them to remember and reinforce their learning.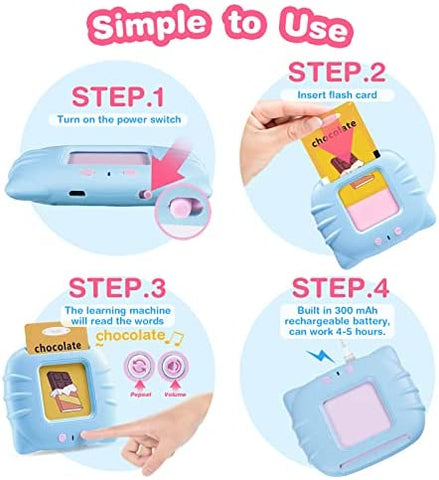 Our flash cards are portable, easy to use, and perfect for busy parents. The card reader is light and rechargeable, with up to 4.5 hours of continuous use. The volume is adjustable, and the hundreds of different words will keep your child engaged for hours.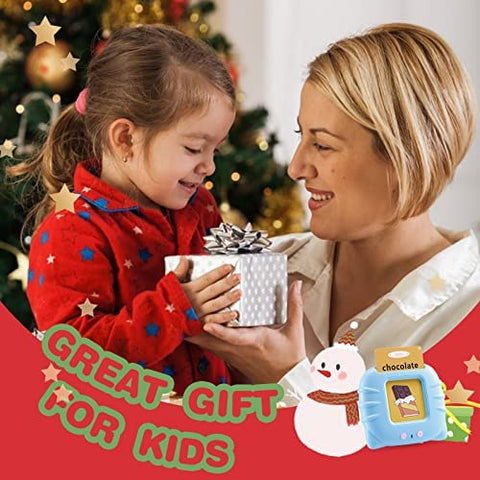 Whether you're a working parent or a stay-at-home mom or dad, the BrainBoost Talking Flash Cards are a convenient and effective way to help your child develop language skills, enhance cognitive abilities, and exercise hearing. Our flash cards are especially helpful for autistic children to develop speech capability and sensory experiences. Give your child the gift of a lifetime of learning and success. Order now and see the benefits for yourself!

Packing list

Rechargeable Card Reader
112 Double Sided Flash Cards
Charging Cable